OVERVIEW: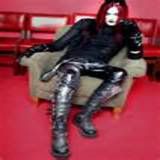 London After Midnight (sometimes abbreviated as LAM) is a project formed in the 1990s by songwriter and instrumentalist Sean Brennan. The project continues on to the present day.
The project is considered by many as a prominent act of the second generation gothic rock movement, some critics have credited the band with reviving the Gothic music scene in the early 90s. London After Midnight has a following worldwide, with its large fanbase in the goth subculture. However, in interviews Sean Brennan has shunned the use of this label and others to describe his music, calling it "artistically limiting".
HISTORY: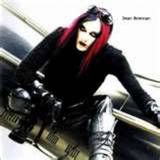 London After Midnight formed in Los Angeles, California during 1990, and played at several clubs in the area. Debuting live at premier Los Angeles Gothic rock club, Helter Skelter. During the earliest stages, London After Midnight had varying non-permanent live members who joined Brennan when performing live. These members do not create music for LAM releases. However, former live keyboardist Tamlyn has contributed an instrumental called "Ice" for the 1998 release of Oddities at Brennan's request. Along with an instrumental entitled "Perversion" on their 93' Ruins demo tape released as a preview of what was to become from their second album, Psycho Magnet. After garnering a fanbase aided by the release of a self-titled demo, the project released their dÚbut album Selected Scenes from the End of the World in 1991. 1992 saw bassist Michael Areklett join the project's line-up after the resignation of live bassist Rob Podzunas. Like Tamlyn, Michael Areklett appeared live as a recurring member, rather than a guest. Around this period, Douglas Avery also joined the project replacing drummer Ian Haas. Eddie Hawkins was part of the original live line up, having been replaced in 1990.
MORE INFO/RANDOM: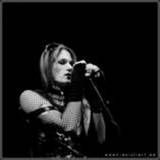 Brennan is known for his support of animal rights, pro-environmental and human rights issues, anti-corporate control of media, and progressive and liberal politics. He voices this support through London After Midnight internet outlets, such as their official website and LAM's music. Some people think some of the music released by London After Midnight follows personal and emotional themes which are often romantic.[citation needed] However, this is often a misconception Ś often these songs are referencing a subject that is anything but romantic. The lyrics are sometimes presented with morbid wit, with songs like "Your Best Nightmare" being akin to an Edward Gorey-esque tale. Since the 1990s, London After Midnight displayed a political focus. Earlier albums shown small shades of political leanings; for example, the 1991 track "Revenge" featured political elements, along with an Adolf Hitler introduction sound clip. (Politically, the track was not geared towards or sympathetic of Nazism.)
Recent London After Midnight material (new CD release "Violent Acts of Beauty"), which has been performed in concert, has a high level of political focus, with songs like "Feeling Fascist?", "The Pain Looks Good on You", "America's a Fucking Disease", and others.
DISCOGRAPHY: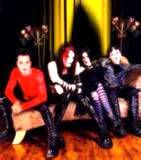 Selected Scenes from the End of the World: 1992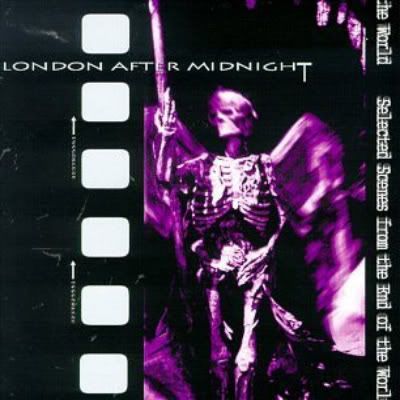 Psycho Magnet: 1996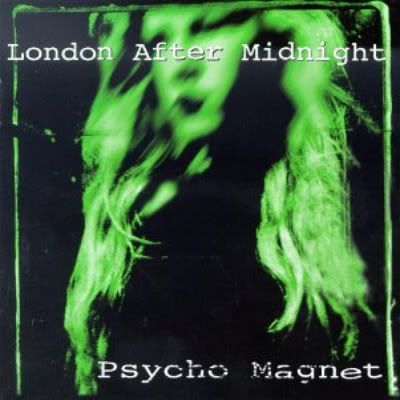 Oddities: 1998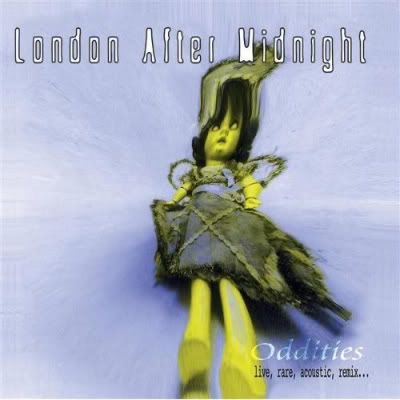 Violent Acts of Beauty: 2007