OFFLINE
| | |
| --- | --- |
| Name | |
| Age | 44 |
| Gender | Male |
| City | |
| Country | United States |
| | |
| --- | --- |
| Sexuality | Straight |
| Marital Status | Engaged |
| Ethnic Origin | White/Caucasian |
| Views | 31969 Times |
Nightshade11
is currently Happy
Thirty-seven year old-school death rocker(what we were called before the term Goth was coined). Into art, philosophy, perception, and music. I am a introverted crypto freak.
Enjoys walking among the ruins and capturing them in word or on film. My art is about decontextualizing objects and thought forms. Very old soul whose sadness is a integral part of my being...I would be lost without it.
I am open to any and all real people, posers need not apply. I am fiercely loyal to those I call freinds/fiends.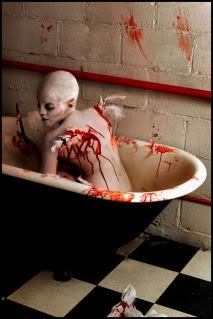 ...fallen Angels,broken Dolls,haunted men,the Lost or Mad,and Gold-hearted Whores and Hooligans...these are the beings that have always populated the realm ov my life...i cherish them all.






~~



half-forgotten Gardens ov the Dead,empty Entropic remnants ov Civilisation, Wild lands, and vast anonymous Cities...these are the places i am at home.








~~



Ravens and Coyotes sing in my soul, amidst the music that soundtracks my living...an ever-expanding Moment wherein Time is a fluid pool.






~~



...i love, still, everyone i ever have loved...the Universe does as it does,and people do likewise. Fate is often be-masked in an unkind Countenance and Mantle ov Star-like Neutrality, yet i know all will be Well in the end...for it is ov Star that we were made, and our lights will flame in the Void and be seen long after we are dead and Void-cold...to be recycled...only Love matters.




...most happily engaged to be engaged to Wished Death, my sweet lilFreak, alien, werewolf, best-for-last Beloved. i really don't care if you understand it or not, for i love her beyond measure.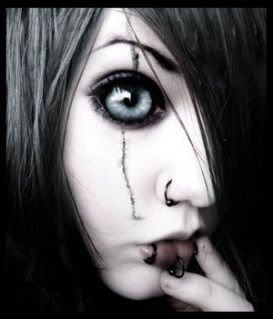 as for that GREATER PLAYLIST, well...it ranges from: Classical/Chamber/Chant/Choral /European Folk/Tribal/Tibetan/Raga/Abori ginal/Celtic, to Classic Rock/Blues/Folk/Rockabilly/MoT own/Surf/Hard Rock/Funk/ModPop, to Hardcore Punk/Apolitical OI/Rocksteady/Ska/Antifa!/Acid House/Emo-core/Heavy Metal, SpeedMetal/DeathMetal/ Thrash/ Surfcore/ Skatecore, to New-wave/NoWave/Darkwave/Coldw ave/ArtDamage/Gothic Rock/Noise/Shoegaze/Neofolk/Fo lkPunk/Electroclash/PsyTrance/ Kaberet/Ambient/Grindcore/Blac kmetal/Industrial/NuMetal/Scre amo/TripHop/Dub/Reggae/HorrorC ore/Westside GangstaFunk/LatinDance/Persian Pop/Grunge/Alt-Rock/Mathrock/I ndiePop/Bubblegum/IndieRock/Eu roPop/Brit-Hop...and the blessed Void...silence!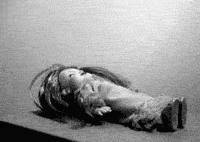 ...it is enough to make my poor POSEY's little head spin!LOL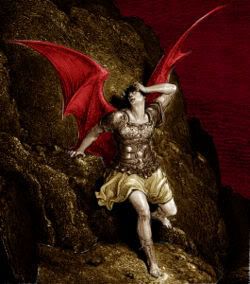 ...and Lucifer cries at how the gift ov his fall
is mocked in the minds ov the many...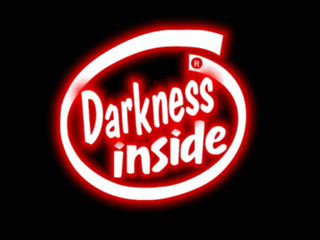 Roots:



Trunk:




Branches:




Leaves:




Buds:













Aloof and animalistic, you belong to the Gangrel Clan. Closely associated with werewolves, you are the shapeshifting vampire. You prefer nature than to live in the city and prefer the company of animals than of humans. You are more known to keep to yourself then to help others. You are the lone wolf of the decendents of Caine.

What Vampire Clan Do You Belong To?

vampirica
24 February 2016 07:07 PM
49, Female, United States

Happy! Bday!! Hope u have a Great! One,and many more to come..
Vampryic_Obsession
24 February 2015 03:15 AM
31, Female, United States

Wicked Birthday my long lost friend! Hope you've been well. Have a blessed day!
Daisy_Dismay
24 February 2014 01:37 PM
26, Female, Ireland

Long time no see but a very happy birthday to you! (:
Daisy_Dismay
24 February 2013 11:31 AM
26, Female, Ireland

Ooh the big 4-0 huh? Happy Birthday Sean, hope its a good one (:
CountessLilith
19 September 2012 10:14 AM
23, Female, Philippines

Hey there long time no talk do u still remember me?
KerriLaFaerie
27 November 2011 02:41 PM
23, Female, United Kingdom
Martyr1349
22 August 2011 12:18 AM
28, Male, United States